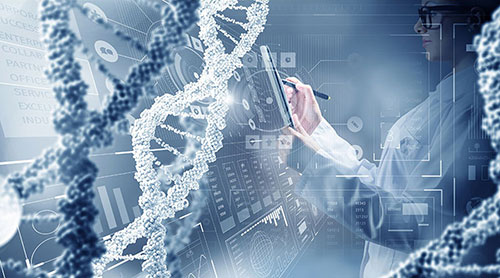 Gene Forum takes the honour to invite you to the International Human Gene Conference which will be held on September 26-28, 2022 | Online.
Over the past few years, Gene therapy has become a regular talk for the scientists and researchers from academia and industry all over the globe. Gene therapy is very huge and more team's diverse research is needed to find the effective treatments and best possible ways to manage the rare diseases. With a great substantial research on genetics happening in this part of the world, therefore it has developed into a forum to discuss important challenges in this field.
The aim of the conference is to bring together all the key stakeholders interested in genetics and gene therapy to share and discuss advances and developments in these fields. Therefore we aimed at assisting academicians, business executives, researchers, scientists, manufacturers, gene therapy companies, communities, and agencies to keep on new developments in their specific fields and to join forces in finding alternative solutions.
It's a unique way to approach and encourage a dialogue between speakers and delegates through its well-planned agenda with the series of talks, poster presentations, panel discussions and networking events that will keep participants engaged in learning. This will help rising scientific queries and provide solutions for a smarter and more advanced future.
We are stepping forward to create a platform to bring all the researchers from around the world and the research community to collaborate with the industries to focus on their efforts. The industry partners and attending experts will also provide a fantastic networking experience.